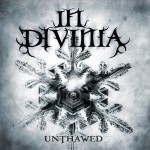 SVE
In Divinia är ett melodiskt metal-band, vars musik har kvinnlig sång i förgrunden och är kryddat med symfoniska element, samt vrålsång. Gruppen började år 2006 som Silent Devotion, som då enbart spelade coverlåtar av Nightwish. Ett par år senare och åtminstone 20 spelningar rikare, kändes det tråkigt att bara uppträda med andras låtar. Därför började egna kompositoner skapas. Under 2010 spelade bandet in en promodemo kallad "Before the War". Processen och feedbacken gav mersmak att fortsätta och göra ett fullängdsalbum. Debutalbumet "Unthawed" blev färdigt och släppt i digitalt format våren 2014. Bandet har genom åren genomgått olika ombyten av medlemmar och det har också skett under början av 2015. För tillfället arbetar In Divinia med nytt material.
Våra konserter erbjuder besökare en upplevelse av mäktigt sound från tunga gitarrer och snabba trummor blandat med gudomlig sång.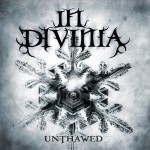 FIN
In Divinia on melodista metallia soittava bändi, jonka musiikissa on etualalla naislaulaja, jonka laulua täydentävät sinfoniset elementit ja karjunta. Ryhmämme
aloitti vuonna 2006 nimellä Silent Devotion, jolloin soitimme ainoastaan lainakappaleita Nightwish:iltä. Pari vuotta myöhemmin, ja ainakin 20 keikasta saatua
kokemusta rikkaampana, tuntui ankealta esiintyä muiden biiseillä. Sen takia aloitimme oman musiikin säveltämisen.
Vuoden 2010 aikana bändi nauhoitti demon nimeltä "Before the War". Levyprosessi ja levystä saatu palaute innoitti meitä jatkamaan ja tekemään täyspitkän albumin. Debyyttialbumi "Unthawed" on valmistunut ja julkaissut digitaalisesti keväällä 2014. Niclas Buss vastaa suurimmasta osasta sävellyksistä, mutta koko bändi on ollut mukana sovittamisessa. Bändi on hyvin motivoitunut ja innostunut tulevasta ja siitä, mitä tämä uusi toiminta voi tuoda mukanaan.
Meidän konserttimme tarjoavat kävijöille kokemuksen voimakkaasta soundista, raskasta kitaraa ja nopeita rumpuja yhdistettynä jumalaiseen lauluun.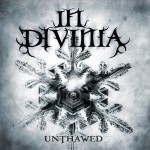 ENG
In Divinia is a symphonic/melodic metal band with female vocals in front, spiced with symphonic elements and harsh vocals. The group started as a Nightwish cover band in 2006, named Silent Devotion. After a few years, and about 20 gigs later, the band didn't only want to playing covers, thus making of own songs began.
In 2010 the band recorded a promotion demo, Before the War, which made the musicians even more eager to make a full-length album. The debut album "Unthawed" was completed and digitally released in 2014. The band has gone through a few lineup changes lately and is working with new material.
The Concerts In Divinia offer is an experience of a mighty sound with heavy guitars and fast drums mixed with heavenly vocals.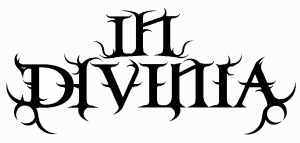 MEMBERS
EMMA BACKMAN – LEAD VOCAL
NICLAS BUSS – GUITAR, GROWL
JOACHIM FRANTZ – DRUMS
ROBIN BERTLIN – BASS
Visit In Divinia:
https://www.facebook.com/indiviniaband