Merle Doering – At the office and on the road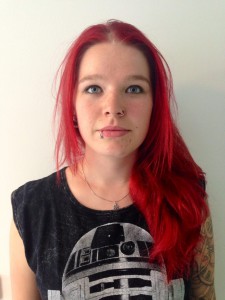 Seminar
"Booking agent"? What is it a booking agent actually does? Why do you need one to get your band on tour? And on the road – why do you need a tour manager? Aren't they just the ones getting the coke and hookers for the bands? What does he/she actually do?
Merle Doering has been working as both agent and tour manager for some years and will give an insight on how a tour is booked from scratch, managed on the road, until the final settlement after the last show is played! The advantages of having a booking agent and a tour manager – and the differences and mutuality between them!
Bio
Merle Doering (Germany), tour manager and booking agent at Dragon Productions GmbH.
She has been actively working in the industry for a bit over 6 years, 5 of which at Dragon Productions, where she started as an intern in 2009 and afterwards did her training to become an event manager.
Since finishing that training, including vocational school in 2013, she became a full time booking agent and in 2014 part owner of the company.
On the side she has always been doing tour management jobs from time to time and did her first full tour in 2013 for the band "Pain Of Salvation".
Since then she has toured with bands such as Finntroll, Sonata Arctica, Engel, Sabaton etc.
Her booking roster includes, among others: Finntroll, Gloryhammer, Crucified Barbara and We Butter The Bread With Butter (etc.)