SVE
O.Björklund Design – skräddarsydda trummor och slagverk av hög kvalitet.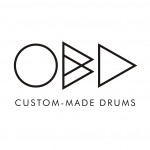 OBD etablerades av Olle Björklund i början av 2012, med en dröm om ett eget varumärke inom musikindustrin. Vi har specialiserat oss på cajoner och specialtillverkar varje instrument för hand med ditt val av material och ytbehandling, enligt dina behov och krav på ljud, för att tillverka just dina drömmars slagverk. Det är också möjligt att beställa ett helt skräddarsytt trumset eller separata trummor, som till exempel virveltrummor, pukor eller bastrummor, för att fullborda ditt trumset. Vi restaurerar även dina gamla trummor och slagverk enligt dina behov och önskningar.
Vi har högklassiga leverantörer av fanér, virke, trumstommar och material och strävar efter att hålla allt så miljövänligt som möjligt. Vi skulle kunna kalla våra instrument vegan-slagverk, inga animaliska material är tillåtna.
När vårt nyetablerade design- och byggnadsföretag Piece of Shape grundades tog vi över tillverkningen av OBD trummor och slagverk, men varumärket lever kvar.
Frågor, kommentarer och beställningar kan skickas via email till:
olle@pieceofshape.fi
Tel: +358 50 363 0962
Följ OBD på:
Facebook: https://www.facebook.com/O.BjorklundDesign
Instagram: https://instagram.com/objorklunddesign/
Twitter: https://twitter.com/bjorklundperc
ENG
O.Björklund Design – high quality custom made drums and percussion.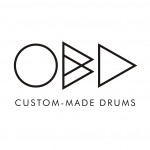 OBD was established by Olle Björklund in the beginning of 2012, with a long time dream of an own drum and percussion brand. The brand is now growing with passion for the world of beats. We have specialized in Cajon's, and build every piece custom made by hand with your choice of material and finish, for your needs and sound requirements, to create the percussion of your dream. It is also possible to order your custom built drum set or separate drums such as snares, toms or bas drums to fulfil your kit. We also restore your old drums/percussion according to your desires.
We have outstanding and high quality suppliers of veneers, wood, shells and materials and strive to keep everything as eco-friendly as possible. We could name our instruments vegan-percussion, no animal materials are used in our products.
While establishing our new design and manufacturing company Piece of Shape, we incorporated the manufacturing of the OBD drums and percussion, but the brand OBD lives on.
Questions, comments and orders you'll find the easiest way to be heard by sending email to:
olle@pieceofshape.fi
Phone: +358 50 363 0962
Follow OBD on:
Facebook: https://www.facebook.com/O.BjorklundDesign
Instagram: https://instagram.com/objorklunddesign/
Twitter: https://twitter.com/bjorklundperc