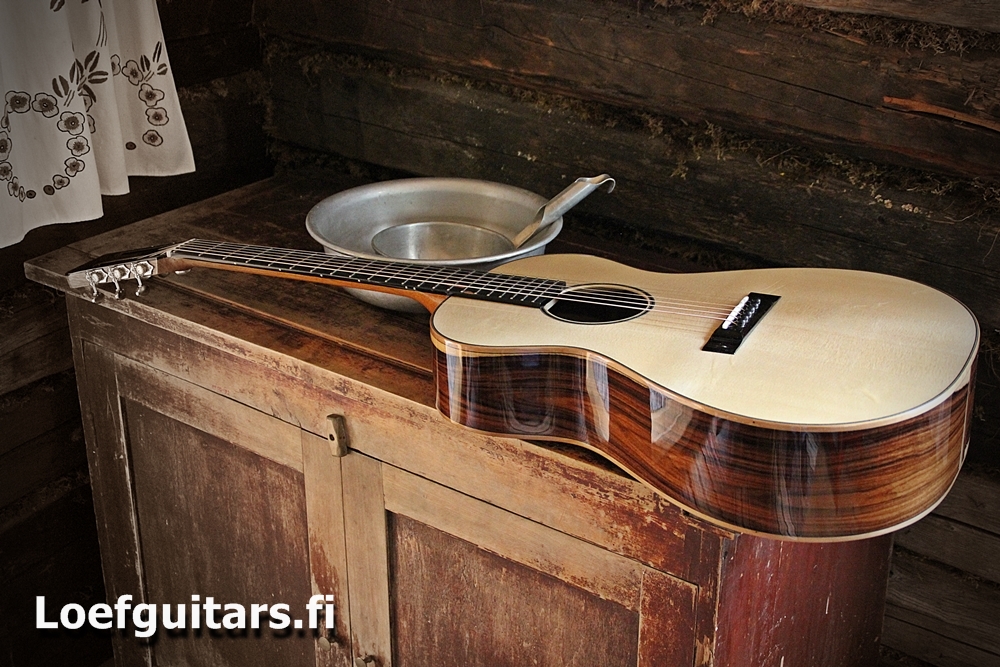 Loef Guitars – Handmade high quality acoustic guitars
…the very first guitar Loefguitars Luthier Olav Lof built, will be dated to 1978.
Through two periods on guitar factory work, five years of acoustic problems solution work, since the early years of the 2000s , 100% on
The brand 'Loef' !
Easy breathing, long sustain, good balance are the three cornerstones of Loef Guitars and a good acoustic guitar build!
With top quality guitars shipped to over 30 countries and over 15 states in the US, there are good reason to take a closer look at Loef
Guitars!
Steel Stringed Acoustic Instruments. www.loefguitars.fi
Welcome
Visit Loef Guitars:
http://www.loefguitars.fi/
https://www.facebook.com/LoefGuitars?fref=ts