Bandet Kaos Krew från Jakobstad har varit igång sedan 10 år tillbaka. Bandet spelar "crossover metal" med tunga riff blandat med syntetitasorer samt bitar från den industriella scenen. Man kan höra influenser från tidigt 70-tal blandat med nutids musik.
Bandet har gett ut tre CD: skivor, en musikvideo samt live konsertvideon under åren.
Kaos Krew from Pietarsaari, Finland has been around for about 10 years. The band plays "crossover metal" based on heavy riffs with the addition of synthesizers and  loops from the industrial scene. You can hear influences from the early 70:s to present day within the music.
The band has released 3 CD albums, a music video and a live concert video throughout the years.
"LISTENING TO KAOS KREW IS LIKE LISTENING TO SOMEONE FINALLY TELLING THE TRUTH. IT'S DARK, STARK AND MAGNETIC."       – INSTRUMENTAL OBSERVER, UK MUSIC MAGAZINE.
MEMBERS
ZACHARIAS AHLVIK – DRUMS
GÖRAN FELLMAN – GUITAR
JONAS KUHLBERG – BASS
ULF SKOG – GUITAR
SVEN WANNÄS – KEYBOARDS
MASSI WICKMAN – LEAD VOCALS
LIVE BACKING VOCALS
CATA BONDS
SARINA KETTUNEN
CHRISTINE STEN

Visit Kaos Krew:
www.kaoskrewmusic.com
www.facebook.com/kaoskrewmusic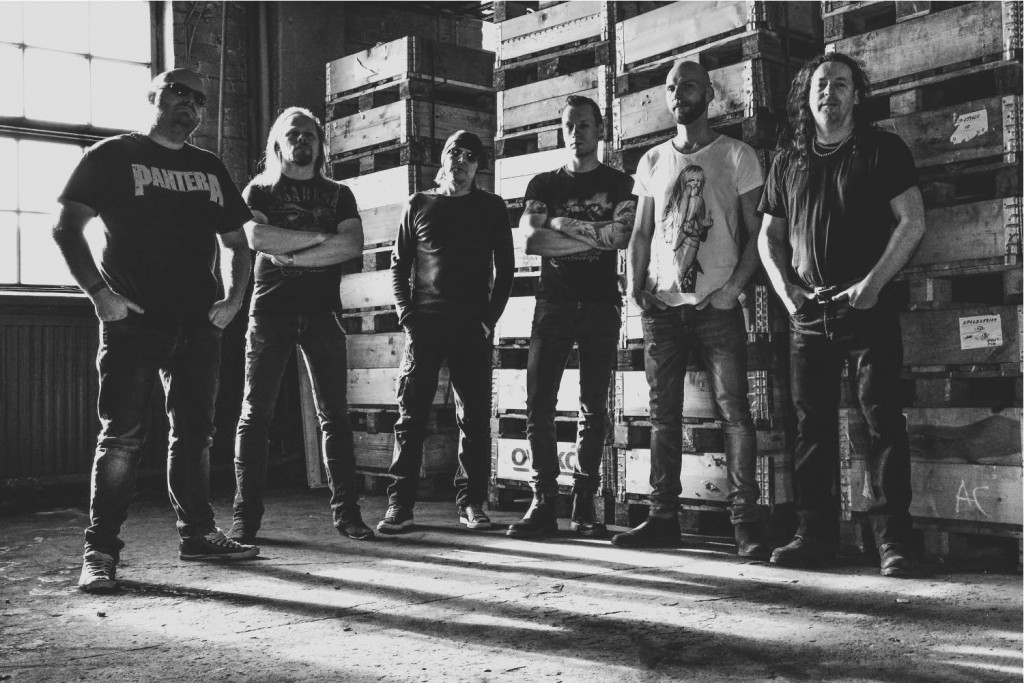 From left to right: Massi Wickman, Göran Fellman, Ulf Skog, Jonas Kuhlberg, Zacharias Ahlvik and Sven Wannäs.